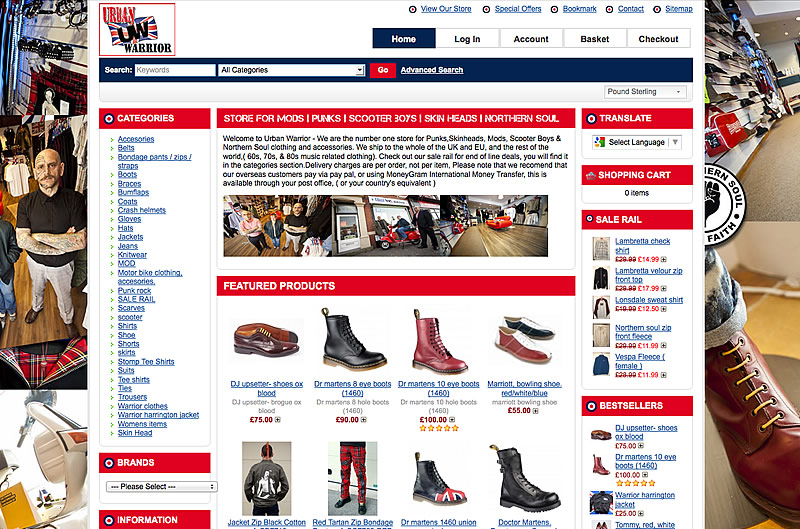 From a small shop in Preston to a multinational online store. Urban Warrior has added over 400 products to their online store that we built for them. They now sell products all over the world.
This site is PayPal enabled and has a great CMS that is easy to use.
We also did a full photo shoot for this website.
Like This Website? Get a FREE Quote - Call: 01772 734270