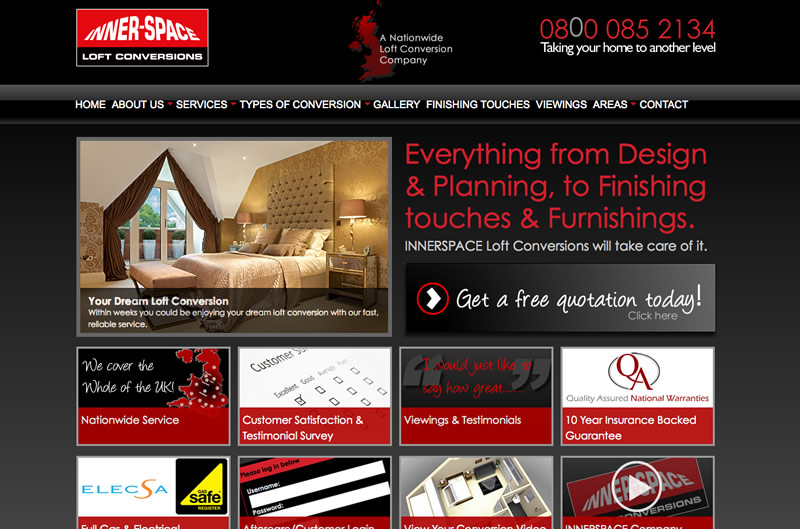 This website is without a doubt the largest, most comprehensive and feature rich website that we have designed and built to date.
With a whole site full of image galleries, video, walk through's, custom graphic design, bespoke optimised copy, animated telephone number and much more.
The site has tripled the enquiries and is ranked highly on Google for over ten key phrases.
Like This Website? Get a FREE Quote - Call: 01772 734270