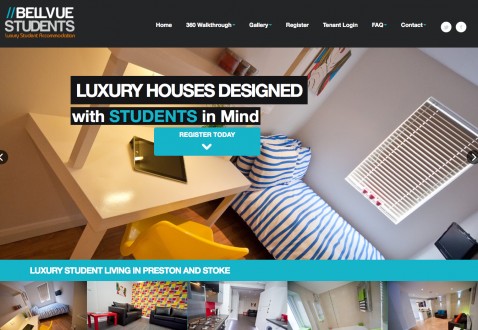 This is the third, very successful website we have had the the pleasure of building for Bellvue Students.
The website has all the bells and whistles. We did 4 photo and 3, 360 shoots of the properties in Preston and Stoke-on-Trent.
We also built a huge back end system for Bellvue to manage their student database.
Like This Website? Get a FREE Quote - Call: 01772 734270